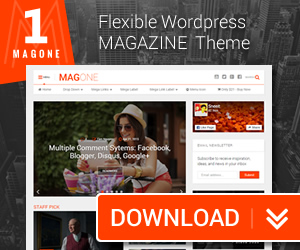 Marketers have long known that rural markets hold the key to higher sales volumes. They are the final frontier. But the data required to make an infor
Marketers have long known that rural markets hold the key to higher sales volumes. They are the final frontier. But the data required to make an informed decision is often elusive.
Fortunately, independent agencies are now helping companies reach out to rural India. They operate media vans that show movies in villages and feature live promotions.
GoRural India
Go Rural India provides Out Door & Indoor Advertisement Service. The Company is based in Hyderabad. Its management includes Sunil Vaddanu and Chebrolu Mrudula.
Getting products to rural consumers requires an investment of time, money, and management attention. It can also be a challenge to establish relationships with capable channel partners. Smart companies invest in symbiotic partnerships with rural customers and their sales people, providing training and marketing support to help them succeed.
India's 800 million rural residents are a growing consumer market. They are spending twice as much as urban residents, and their numbers are expected to grow even faster in the coming decades. These trends make rural marketing a top priority for many firms. In addition to investing in symbiotic partnerships with rural communities, leading companies align their long-term interests with the development of local community members. This strategy has proven effective in building brand loyalty in rural markets. In addition, it can lower customer acquisition costs and improve product performance.
Rural Nukkad
In a world of marketing and branding, it's important to understand the needs, problems and aspirations of a target market. This information is key in designing compelling products and services and drafting effective marketing messages. Rural Nukkad helps businesses reach out to rural consumers by using a range of marketing strategies and tools.
One such method is street theatre, known as 'nukkad natak'. This form of art uses music, dance and theatre to spread social awareness. Its content is usually a mixture of everything – drama, political satire and comedy. It's a popular form of public entertainment that's used by politicians and big companies for their publicity campaigns.
Aircel, a leading mobile service provider in India, recently promoted their "Aircel Ka Vada Hamesha Zyada" campaign to rural audiences through a series of nukkad nataks. These nataks are a great way to reach out to rural consumers and showcase innovative products. They also help create a positive brand image and foster loyalty among rural communities.
Fateh Rural
For marketers looking to reach rural customers, it is important to know their culture and habits. They should use traditional marketing techniques, such as radio, TV and newspaper ads, but must tailor them to the specific rural market. Moreover, word-of-mouth publicity is an excellent way to promote a product in the countryside.
Rural India is a large and fragmented market that has great potential for marketers. This market consists of villagers who work in agriculture, but also those working in the services sector and manufacturing. It shows distinct regional preferences and habits, and is highly susceptible to change.
Fateh Rural offers comprehensive marketing services to brands that want to enter the rural market. Their glocal approach combines global marketing practices with localized insights, making them the perfect partner for brands seeking to connect with rural consumers. Their expertise in communication, design, and project implementation enables them to create effective campaigns. They can also help companies develop an integrated campaign that maximizes ROI.
Ascent Group India
Ascent Group India is a human capital development umbrella organization that grooms individuals to unlock their economic potential individually through role model inspiration, specialized training and bridging resources. It focuses on inclusion based on pure merit and does not discriminate based on religion, caste, creed or gender.
The company has been in the strategic brand and marketing consulting business for over 20 years, with a diverse client portfolio and extensive work experience. It has worked on campaigns for multiple brands in the categories of Agri Inputs, Consumer Durables, FMCG and Automobile.
Ascent is an investor in growing businesses that employ a large number of semi-skilled workers. It has supported the growth of BigBasket, KIMS Hospital and RBL Bank. It also invests in healthcare, financial services and technology companies.rural marketing agencies in india