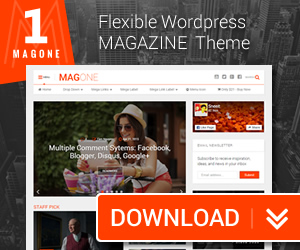 Tuscany, which is has beautiful views that you would expect to find on a postcard, is among Italy's twenty wine regions. It is considered classic wine
Tuscany, which is has beautiful views that you would expect to find on a postcard, is among Italy's twenty wine regions. It is considered classic wine country, and it produces some of the best known red wines around the world. The Tuscany wine area is located at a high altitude which brings temperatures that vary widely and harsh winters. These are characteristics needed to produce the high quality wines.
The fall harvest, La Vendemmia, is the busiest time of year for the vineyards of Tuscany's four main wine districts. You will find beautiful weather at this time of year. This makes it the very best time to tour the winding roads of Montepulciano, Montalcino, Carmignano, and Chianti. Sample wines, breads, olives, tasty cheeses, and enjoy visiting quaint restaurants and cafes and partaking of wine tastings.
Carmignano
Carmignano, which is located on the incline of Mount Albano, on the west side of Florence has over 2,500 years of wine production history. In this area, wines are created using a blend of Sangiovese, Canaiolo, Cabernet and Sauvignon grapes. These include Barco Reale di Carmignano, Carmignano Rosato, and Carmignano Rosso di Riserva. Carmignano wines are available for every budget. The following vineyards will appeal to wine enthusiasts: Tentua di Capezzana Ambra, Artimino, Castelvecchio, Fattoria il Poggiolo, Le Farnete, Piaggia and Il Poggiolo. You can learn about the wines and the history of the district by visiting the Museum of Grapevine.
Chianti
This charming area is nestled in the hills to the south of Florence. Here you will be able to tour the fabulous vineyards and visit the many old farmhouses, abbeys, villas, and castles that can be found all around the district. On the outskirts of San Donato, you will find Casa Emma. Close to Volpaia is a lovely old hill town known as Castello Di Volpaia. Here you will find stone buildings filled with winery equipment. Of the best wine estates, Gallo Nero wines can be counted among them.
A very dry red wine, which has a concentrated fruit character, is Chianti. This wine is made using primarily local black Sangiovese grapes. These are combined with white Trebbiano grapes. They are combined to give Chianti wines their popular dry, full flavor. Stop in at one of the many vineyards that allow cellar door tastings, and get savings on retail prices when you buy the wine where it is produced. Wine varieties originating in the Chianti region of Classico bear the image of a black rooster on the bottle.
Brunello di Montalcino
One of Italy's best known appellations, Brunello di Montalcino, comes from the south of Tuscany. It is made from the Sangiovese vines which grown in the vicinity of the historic town of Montalcino. It is common practice for a lot of wineries to blend a variety of grapes, mainly Cabernet Sauvignon, but also Canaiolo and Ciliegiolo, with the Sangiovese grapes to make some of the most outstanding Tuscan wines that the area is noted for.
Montepulciano
Make it a point to visit Montepulciano. This ancient walled hilltop town can be found in southeast Tuscany. Taste the signature wine of Montepulciano. It is called Vino Nobile di Montepulciano. This is one of Tuscany's classic red wines. Allowed to age at least four years, this fruity, robust variety is known for its longevity. Also produced in this area is Vin Santo, a dessert wine made from dried white grapes that is reminiscent of Sherry, more frequently Trebbiano and Malvasia. Vin Santo is the best, and therefore the most expensive. It is produced by Avignonesi in Montepulciano.