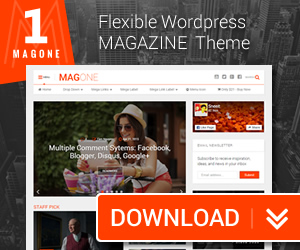 Best refrigerant recovery machine is a great tool for technicians as it is designed to work in harsh weather conditions. It is also very lightweight a
Best refrigerant recovery machine is a great tool for technicians as it is designed to work in harsh weather conditions. It is also very lightweight and easy to carry around. It features oversized pressure gauges and comfortable handles.
It uses a twin-cylinder compressor design and can recover both liquids and vapors at a fast rate. It has a safety shut-off switch that cuts out above 550 PSI.
1. Fieldpiece Refrigerant Recovery Machine
Fieldpiece is one of the most recognized brands in the HVAC industry and they have a reputation for making high-quality tools that help technicians do their job better. This refrigerant recovery machine is no exception. It is capable of recovering most of the common refrigerants on the market today and has a self-purge feature. It also has an oil-less compressor and a powerful 1HP motor that is designed for long, hot jobs.
This digital refrigerant recovery machine features onboard system monitoring that adjusts motor performance to handle liquid and run twice as fast on vapor. The MR45 also has straight hose connection ports and a single rubberized control valve to route refrigerant through the machine. The display shows status messages and pressures so you can easily see what you are doing. The MR45 is lightweight, easy to carry, and tough enough for everyday use. It is a great choice for any AC tech.
2. Appion Refrigerant Recovery Machine
Designed for HVAC engineers this unit comes with twin cylinders and twin condensers which help to deliver an impressive vapour and liquid recovery rate. It features an oil-less compressor that is hermetically sealed and permanently lubricated which helps to eliminate bearing contamination and it has a solid mounted crank case that eliminates wrist pin wear and bushing damage.
It has a safety shut-off switch and can be used with R-134A and R-404A systems. Its air pressure rating is 550 psi that is the same as the other options in this review and it has a 3-year warranty.
One thing to consider when choosing a refrigerant recovery machine is its weight as it will have to be carried around all day by technicians climbing on ladders and roofs. This is why it's important to get a light unit as possible that will also provide enough power for the job at hand. The Appion model is only 22 pounds and can be easily handled.
3. Robinair 34988 Refrigerant Recovery Machine
This machine combines simple operation with superior accuracy. It can quickly recover, recycle, evacuate, leak test and recharge R-134a vehicle systems and is SAE J2788 compliant. Its fully automatic function allows you to program it to recover, vacuum, test and charge without the need to operate panel valves. It can also inject UV dye into the system to locate cracks that may be hard to see. It will even measure and automatically inject the correct amount of A/C lubricant back into the system.
Its automatic air purge feature eliminates damaging damage caused by air escaping during recovery. It can even detect when the supply tank is empty and signal you to change it without the need to monitor the gauges or open valves.
It also features a large, easy to read color display and a printer for service records. It can even be upgraded to include a refrigerant and oil capacity database that reduces research time.
4. Mastercool Refrigerant Recovery Machine
This unit from Mastercool is a reliable recovery machine with a double piston oil-less compressor and high-volume cooling fan. It also has a simple internal structure, safety high-pressure switch, and is compatible with all refrigerants including R410A. Its cylinder is made of heavy-duty HP325 steel and features a grey and yellow heavy-duty covering. It is pre-charged with nitrogen, which keeps the tank clean and rust free.
The best part about this refrigerant recovery machine is that it's portable. This is important if you're on the move from house to house or need to climb on roofs. Additionally, the lightweight design makes it easy to maneuver while working on an air conditioning system.
Joey Gravel, head master technician at Duncan's Hokie Honda in Christiansburg, VA, says the Commander2000 works quickly and efficiently. He especially likes that the machine has an onboard database to help him find the right refrigerant for a specific vehicle. It also vacuums faster than other machines he's used in the past. Best refrigerant recovery machine