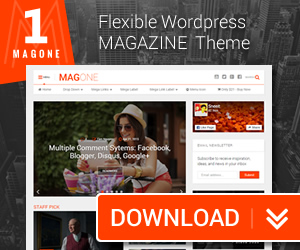 Electricians are responsible for the installation, repair and maintenance of electrical systems in homes, businesses and other facilities. The job is
Electricians are responsible for the installation, repair and maintenance of electrical systems in homes, businesses and other facilities. The job is demanding, requiring physical strength and stamina along with critical thinking skills.
Other important qualifications include full color vision, as electricians use color-coded wires to identify connections and components. Also, the job requires good customer communication.
Safety
Electricians work with electricity and other electrical equipment that can be dangerous if not handled properly. They need to follow safety rules outlined in the National Electrical Code and local building codes as well as manufacturer safety guidelines. This includes using appropriate insulated tools, wearing gloves and goggles, and turning off power to any circuit they are working on before beginning work.
In addition, they should always test equipment to ensure it is not energized and cannot cause injury if touched. These tests can be done by using a multimeter, which shows the strength of the current flowing through the component and whether it is safe to touch. It is also important for electricians to keep their tools and equipment in good repair, as damaged items can present a safety hazard. They must also be careful when splicing wires or hiding them inside walls to make sure they are not creating a fire hazard. Finally, they should never work near overhead power lines; recommended distances vary by jurisdiction and utility company.
Communication
Communication skills are important for electricians because they often communicate with people who may not understand the technical details of electrical issues. Effective communication involves listening to clients, addressing their concerns and providing them with solutions. It also involves verbal and written communication, as well as understanding how to follow instructions and provide feedback.
Electricians need to be able to read and interpret blueprints, memos and other documents that they might receive at a job site. This can include reading and comprehending technical information regarding wiring, circuits, outlets and lighting fixtures. They also need to have good hand-eye coordination and steady hands to handle tools.
It is common for emotions to run high when dealing with electrical problems, and this can bleed into verbal and non-verbal communication. Keeping calm and communicating clearly helps everyone involved avoid unnecessary frustration. For example, if a client is unclear about some unforeseen charges on their bill, the electrician should be able to explain them clearly and respectfully.
Attention to Detail
A strong attention to detail is vital for electricians, as they work with intricate electrical systems. They must be mindful of every step in their work and be able to identify problems with ease. It's also important for them to follow health and safety procedures when working on site.
In addition, customers frequently ask questions, so good customer service skills are essential for this role. This can involve explaining technical issues to people who may not understand them, so patience is important too.
Developing your attention to detail is a core skill that you can improve through practice and repetition. There is a straightforward system you can learn to reduce mistakes and be more accurate in any situation. If you're interested in learning more, you can take our online course on improving your attention to detail. BetterUp coaches are also available to support you in this journey. Find out more about our courses here. Then, you can start applying your improved attention to detail in the workplace.
Time Management
Managing your business requires a lot of time and energy. This is why it's important to have effective software that streamlines the process. Keeping track of quotes, invoices and customer jobs is a huge part of an electrician's day and can take up valuable time.
Whether you're a small or large company, job management software can help you manage your schedule, track expenses and generate reports quickly. It also helps you improve productivity and profitability.
If you use a job management system for Electricians like Smart Service, you can reduce the amount of paperwork you have to deal with. This is because it eliminates human-based error by automating data entry processes and reduces the need for paper-based records. Plus, you can manage your team's shift scheduling and location tracking on the go with a mobile app. This way, employees can easily communicate with each other even when they're working from different locations. It's the perfect solution for a busy trade business.