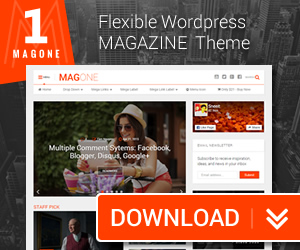 YouTube Playlists provide new visitors to your channel with a curated list of the best videos you have. Use a title and description that accurately re
YouTube Playlists provide new visitors to your channel with a curated list of the best videos you have. Use a title and description that accurately reflect the content of your playlist as this will be viewed in search listings.
Click the "Playlists" option in your left hand toolbar and select "New playlist". Name the playlist and choose a privacy setting (Public, Private or Unlisted). Then select the thumbnail.
Title
A YouTube playlist is a collection of videos organized by topic or theme. When a viewer watches one video in a playlist, the others automatically play in sequence. Both viewers and creators can create and make their playlists public, private or unlisted.
Playlists are important for both viewers and creators because they organize video content, improve engagement, and can help videos rank in organic search. Using keywords in a playlist title and description allows you to optimize them for search, which increases the chance that they show up as suggestions when someone searches for a related topic on YouTube.
To create a new playlist, click the library icon and select "New Playlist." Enter a name for your playlist and add a description (you have 5,000 characters to work with). Select the privacy settings and click Create. You can edit the playlist title, description and reorder videos within the playlist. You can also choose a thumbnail for the playlist.
Description
YouTube playlists allow you to curate a series of videos that tell a story or share an experience. They also help improve YouTube SEO as the algorithm takes into account audience retention when determining video rankings. For this reason, brands and YouTube creators both benefit from creating a curated playlist that introduces new viewers to their channel.
YouTube recommends adding a compelling title and description to your playlist that is optimized for search. Playlists can be public, private or unlisted. If you select the Collaborate option (above "Playlist settings"), a new window will open with a number of on/off options including allowing your playlist to be embedded on other websites and positioning newly-added videos at the top of the playlist running order.
If you have already created a video, you can add it to your playlist by clicking on the button that looks like three horizontal lines with a + sign below the video. Then, you can name your playlist, choose its privacy settings and provide a description.
Thumbnail
A YouTube playlist thumbnail is the small clickable image that will show up when people view the list of videos in a browser. It is important to have a clear and impactful thumbnail so that viewers will be drawn in. It should also reflect what the playlist is about.
The best way to do this is to use bold and contrasting colors. This will draw the viewer's attention and make it easier for them to read the description and title of the video.
YouTube playlists allow you to group together related videos into one easy-to-navigate place. It's a great way for brands to organize their content and tell a story. It can also help them engage their viewers and increase their overall views.
Plus, when you include a video in a playlist, it's more likely to appear in Suggested Videos. This is because YouTube will think that the videos are topically related. This can be a great way for businesses to attract more views and engagement on their YouTube channels.
Intro Video
To attract viewers to your playlist, you must create an interesting intro video. This can be done by using animations, text overlays and music. You can even use a free online video maker that has ready-made templates that are perfect for YouTube. Just make sure that the music you choose is royalty-free and doesn't violate any copyright laws.
The next thing you want to do is write an enticing title for the playlist. This should be SEO-optimized so that it will rank higher in YouTube and Google search results.
When you finish writing the title, you should click on the "Add videos" button. This will bring up a list of all your videos on YouTube. You can then select which ones you want to add to the playlist. You can also reorder the videos by dragging and dropping them. After that, you should press the "Save" button. Lastly, you should select the privacy settings for the playlist (Public is recommended). This will determine who can see your playlist.