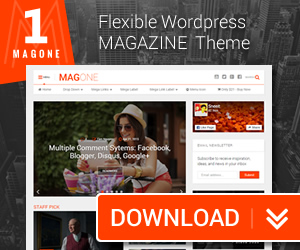 The right mascara can transform your eye look. Whether you're going for a wide-awake look or a fluttery fringe, there are countless options to help yo
The right mascara can transform your eye look. Whether you're going for a wide-awake look or a fluttery fringe, there are countless options to help you reach your goal.
A high-rated lengthening formula will stretch your lashes without adding too much bulk, letting you layer on as many coats as you'd like. Find a few top-rated picks here.
Lengthening
A good lengthening mascara makes your eyelashes look longer and more fluttery by coating them in tiny fibers that latch onto each lash and extend their tips. Some of these formulas also add a bit of curl to the lashes for an even fuller effect.
A best-selling, long-lash mascara that's a fan favorite (and a staple in many celebrity makeup artists' kits) is Lancome's Definicils Defining and Lengthening Mascara. The brush has a flat side to separate and coat your lashes, as well as a comb-side to detangle and prevent clumping.
Another long-lash mascara option is Thrive Causemetics' Liquid Lash Extensions Mascara. It has a thin, rubberized brush with lots of bristles to help comb through and separate your lashes for a bolder, lengthier look. This formula also contains a blend of orchid stem cells, castor seed oil, and shea butter to condition your lashes.
Volumizing
For lashes that look longer and fuller, volumizing mascara is the way to go. These formulas tend to have a thicker volume of waxes and silicone polymers that create a denser, heavier appearance. They're also often spiked with volumizing fibers, like those found in this two-step option.
The first step in the process is a pre-mascara treatment, which helps hydrate and nourish eyelashes. Then, the vegan mascara comes into play with a brush designed to help elongate and define for mile-long lashes. This pick is also cruelty-free and free of toxins like parabens, phthalates, SLS, petrolatum, and synthetic fragrances.
This long-lasting mascara is a TikTok favorite for its ability to lift, lengthen, and define without flaking or smudging. Its custom molded wand is stuffed with over 500 bristles that separate and define each lash for a dramatic look. Plus, it's formulated with nourishing ingredients like jojoba oil and shea butter to keep lashes healthy. The formula is ophthalmologist and contact lens wearer tested, and it's completely free of synthetic fragrances, gluten, and mineral oil.
Clumping
Mascara that clumps can completely ruin a makeup look. Thankfully, there are a few ways to prevent this common mascara mistake:
First, make sure you're using an up-to-date product. Mascara has a very short shelf life—it's one of the beauty products that expires the fastest, and old formulas often end up clumping or flaking.
If your mascara does start to clump, try adding a bit of water to the tube. This will help soften it and will give you a few more months of use before needing to toss it out.
Thrive Causemetics' lash-lengthening mascara also helps combat clumps with a non-drying, water-resistant, smudge-proof formula that is safe for contact lens wearers. This product even doubles as an eyelash conditioner and is infused with vitamin E to nourish lashes.
Brush
A great mascara can make your eyes look bigger and brighter. A few coats of a lengthening formula can instantly transform your eye shape and really open up your eyes.
The spiky bristles on this brush separate and grip lashes to fully coat and lengthen them. And despite the wand's fancy cone-shaped shape, it's still easy to maneuver around the inner and outer corners of your eyes for a more dramatic effect.
This mascara is also packed with nourishing ingredients like jojoba oil, shea butter, and peptides to strengthen and nourish your lashes as well. Plus, the innovative tubing technology wraps each lash individually to create an instant oomph without clumping or flaking. It's no wonder why this TikTok-viral mascara is one of our favorites. Besides its lengthening power, it has a beautiful black finish that lasts all day without smudging or flaking. Plus, it's easy to remove with makeup wipes. Perfect for girls who want a fluttery, cat-eye look.