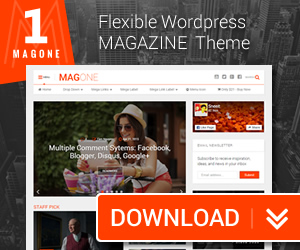 In today's data-driven business environment, effectively tracking real estate agents performance metrics is mission critical. Metrics provide context
In today's data-driven business environment, effectively tracking real estate agents performance metrics is mission critical. Metrics provide context for strategic decision making, enhance offerings, motivate staff, justify value, and drive profitability.
Sales volume is a key real estate agent metric that directly translates to company dollar. However, other factors like the sales price and commission plan can make it difficult to assess an agent's performance.
1. Sales Volume
Whether agents pay a flat fee to their brokerage or are on traditional splits, sales volume plays a big role in their overall revenue. A high sales volume showcases an agent's ability to secure properties and market them effectively, while a low sales volume indicates poor marketing or sales strategies.
The number of client satisfaction surveys an agent receives from clients can tell you a lot about their professionalism and communication skills. A high client satisfaction rating and a robust network of contacts are essential to an agent's success.
The more purchase offers an agent gets from prospective buyers, the higher their closing ratio. This metric measures the percentage of property listings that result in a sale and demonstrates an agent's negotiation and marketing abilities.
2. Days on Market
The days on market metric gives real estate agents insight into how long properties remain actively listed. A lower number of days on market reflects an agent's ability to market properties quickly and at an appropriate price.
This metric may also be useful for buyers, especially in a seller's market. A high days on market could mean that a property is overpriced, particularly in relation to other homes in the area. Alternatively, the longer the home sits on the market, the more likely the seller is to consider a reduced offer.
Keeping tabs on these important real estate agent performance metrics will help brokerages and their agents grow their businesses in the future. It's crucial to track key performance indicators that paint a holistic picture of an agent's abilities, strengths, and areas for improvement.
3. Leads
A real estate agent's roster of leads can make or break their client base and sales record. It's important that an agent follows up with their leads and nurtures them until they are a paid client.
Using a lead tracking platform like Luxury Presence helps agents keep their follow-up processes organized and ensures that each prospect is being followed up on. This metric can also help an agent evaluate which leads are performing well and which are underperforming.
This metric shows which marketing channels and activities are creating the most relevant leads for their business. It can also help them determine which leads are most likely to convert into a sale. This allows agents to reinvest their efforts into the highest performing sources of leads.
4. Reputation
In an industry as personal as real estate, a strong reputation is essential. Prospects want to see positive online reviews and testimonials from past clients before deciding to hire an agent.
It's important for agents to focus on collecting and analyzing these key metrics on a regular basis, regardless of whether they are a high-performing or struggling agent. Using these data points will help paint a clear picture of their strengths and weaknesses, and allow them to make better decisions for themselves and their brokerages.
Use a review tracking tool like GatherUp to encourage happy clients to write reviews of your services on Google, Zillow, or other online platforms. Remember to tag each review based on whether it is from a buyer or seller so that prospects can find the right agent for them!
5. Referrals
A big part of a real estate agent's performance is how many new clients they get through referrals. Seasoned agents build a personal sphere of connections that they turn to for leads, and even junior real estate professionals can reach their referral goals with networking events and other marketing efforts.real estate agents performance tracking