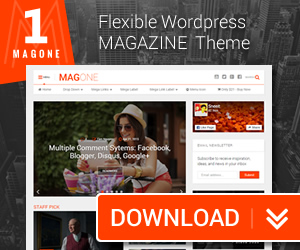 How to Change Xbox Gamertag? There are several methods to change your Xbox network Gamertag. In this guide, we deliver you how to do so on Xbox One, X
How to Change Xbox Gamertag? There are several methods to change your Xbox network Gamertag. In this guide, we deliver you how to do so on Xbox One, Xbox 360, the Xbox website, and the Windows 10 Xbox app.
A Gamertag is the online persona or alter ego in the world of Xbox Live which can enhance your entire gaming experience on the console. It helps identify you when you're playing games or sharing content with your friends or others within the Xbox community. It is possible to change your Gamertag if you are not satisfied with the existing one. However, you need to pick them wisely as the company will actually charge you when you attempt to make any changes to them later on. The fee varies by region and currency and is displayed when you request a change.
Xbox One revamped Gamertag system
Microsoft has revamped the entire Gamertag system across PC and mobile platforms with the November 2019 update for Xbox One. The change is intended to give its users more options in how they represent themselves online in the Xbox world. So let us take a quick look at what exactly these modifications do before we guide you on how you can actually access the Gamertag settings on your Xbox console to update it.
Expanded support for 13 alphabets
A new suffix system to permit multiple users to share a Gamertag. Xbox auto-assigns a four-digit number to your Gamertag when you select a name that's already been used. Xbox marks the suffix using a hashtag and reduces the font size to keep a user's focus mainly on the Gamertag chosen.
How to Change Xbox Gamertag on Xbox One
You can modify your Gamertag directly from your console by following these steps.
Press the Guide button in the center of the Xbox controller.
Set your picture in the upper left corner of the screen, then press the A button.
Select My Profile > Customize.
Choose your Gamertag and input the new name you wanted. The system will brief you on whether or not the option is available.
Select Claim It and you're done.
Changing your Gamertag will have no effect on your saved preferences, achievements; it will simply change your displayed name and how people find you on the Xbox network. It will also automatically change on Friends' lists, but they may not understand who you are.
How to Change Gamertag on Xbox 360
The method for adjusting your Gamertag on Xbox 360 is a bit different from the Xbox One but follows a similar procedure.
Select Social > Sign in or out.
Select your profile. Scroll right to Settings, then choose Profile.
Select Edit Profile > Gamertag.
Select Enter New Gamertag.
Type your new Gamertag, then select done. If your Gamertag is available, you're completely set. Otherwise, you'll be prompted to enter differently.
You can modify your Gamertag once for free, but only if you originally chose a randomly assigned one. If you pick your own, Microsoft charges you every time you change it.
How to Change Gamertag from the Xbox Website
If you don't have access to your console, you can even change your Gamertag from any web browser.
On your internet browser, go to the Change Gamertag page on account.xbox.com.
You're prompted to enter your account information. Do so.
Enter your new Gamertag, then choose Check Availability.
Just like on the Xbox One, if the Gamertag is available, choose to Claim It.
How to Change Your Gamertag from the Windows 10 Xbox App
The final option for changing your Gamertag follows a pretty similar procedure to the other methods but uses the Xbox app for Windows 10.
Log in to the Windows 10 Xbox app on your system using your associated email and password.
Select your gamerpic in the top left corner of the Xbox app home screen.
Select Settings from the drop-down menu.
Select Change Gamertag.
You're redirected to Microsoft's website and must sign in to your account to continue.
Type your new Gamertag, then select Check Availability. If it's available, you're good to go. If not, you're prompted to enter a further selection.